Washington State - U.S.A.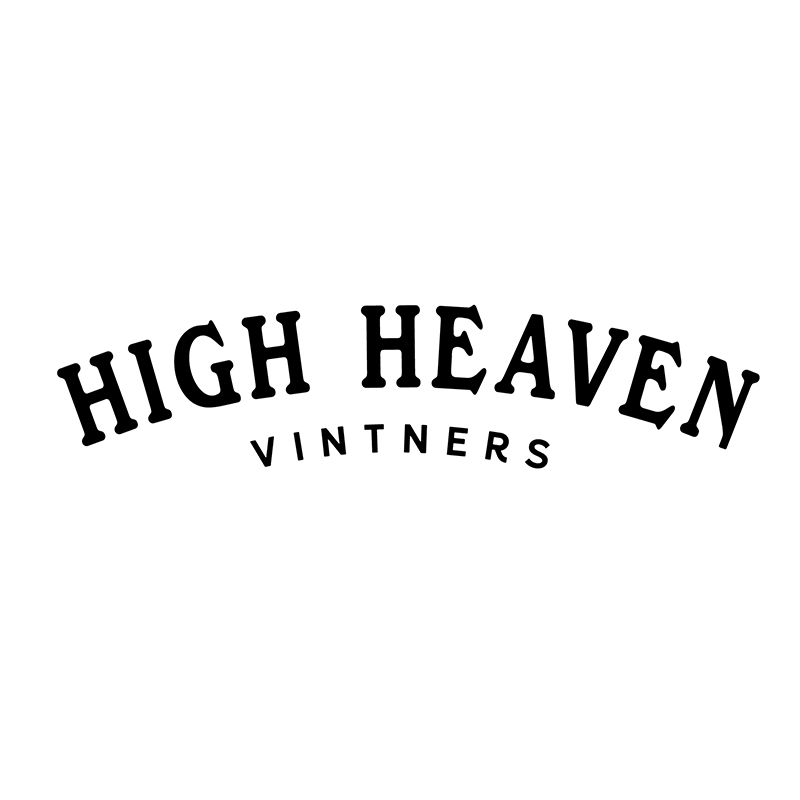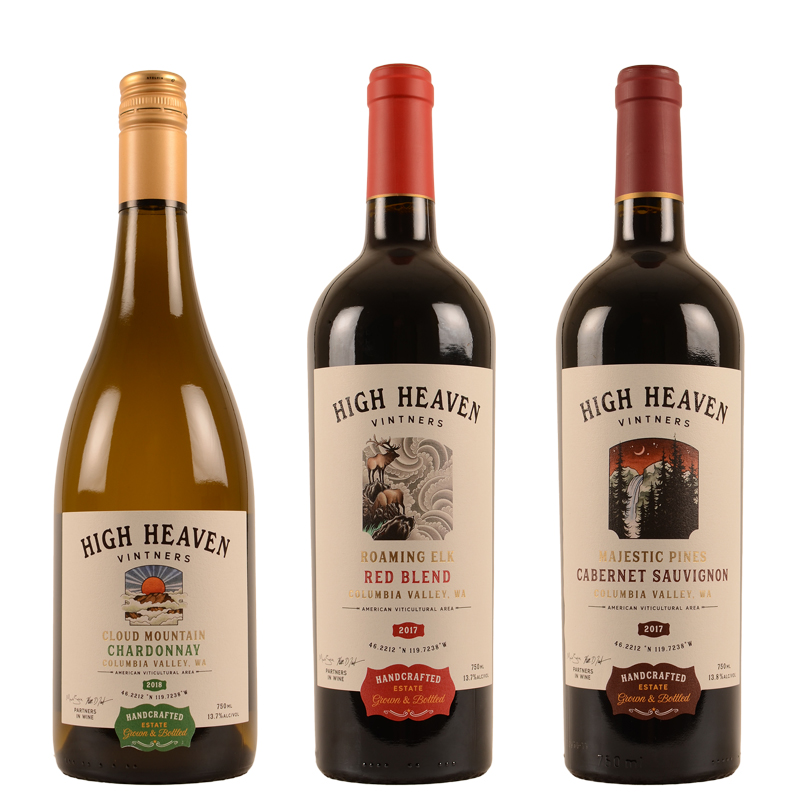 High Heaven Vintners have their home base in Columbia Valley the largest appellation of Washington State where they have been active for more than 100 years. Their philosophy for obtaining great wines is: "after first understanding how to grow amazing grapes, we set out to make the best wine". The vineyards are located in the "rain shadow" of the Cascade Mountains. They provide a natural barrier that protects the vineyards against rain and extreme conditions and ensure a dry and sunny climate, ideal for the grape grower. Moreover, people work organically everywhere and to the highest quality standards, proving that not only are top wines made in California. High Heaven tastes as it sounds ... Heavenly!

The terroir exists of sandy loam soils with many sediments of volcanic origin that give the soil good water management. Low in organic material.

Discover these heavenly wines:
Columbia Valley Cloud Mountain Chardonnay: The entire grapes are gently pressed, followed by a cold fermentation of 2 days. Malolactic fermentation then follows, after which the wine remains on its lees for 7 months with regular battonage. After that it ripens for another 18 months on stainless steel. The wine has a straw, golden yellow, color. The nose immediately reveals aromas of fresh apples, pears, nectarine and pineapple. Fine creamy, notions of brioche reveal themselves. The taste confirms with fresh citrus tones, pastries and a hint of caramel. The mouthfeel is nice and round and juicy. This velvety feeling is continued in the lively, fresh final.
Columbia Valley Roaming Elk Red Blend: 60% Syrah, 40% Merlot. Merlot and Syrah from McNary vineyard and extra Syrah from the Rattlesnake hills. The wine is fermented cold for 36 hours. It then ripens for another 18 months in stainless steel tanks to preserve its distinctly fruity character. Ther result is a Almost purple color with ruby red sparkle with a delicate nose with a nice balance between the pure fruit and impressions of herbs. Lavender, violet, raspberry and strawberry in combination with spicy notes such as pepper, smoky aromas and cedar. Nice and full and lively mouthfeel that ends in a pleasant and smooth final that stays nice and fresh.
Columbia Valley - Majestic Pines Cabernet Sauvignon:100% Cabernet Sauvignon from the McNary vineyard. With its cooler climate, it guarantees fine tannins. After gentle pressing fermentation for 10 days after which the wine continues to rest on stainless steel for another 2 years. Beautiful, shiny, deep, cherry red color. Lush aromas of red and especially black fruit such as black currants, cassis and cherries prove how punishment the concentration in this region can be. After a little air, herbs and a hint of dark chocolate emerge. The mouth is rich and lush and is accompanied by notions of tobacco, nutmeg and wooden barrels.